Why Parker? - Regional Services!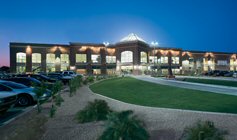 Life Time Fitness
is a wonderful, welcoming place for families. Build strength, endurance and energy for life.
Members enjoy access to top experts and some of the best and most luxurious fitness facilities in the nation.
There are endlessly fun ways for kids to get active, learn new skills, and fall in love with the joy of movement.
For younger children, the child center is a safe and active environment supervised by certified professionals - a place where kids can get in on endless games and fun while family members use the club.
Achieve your goals more efficiently and confidently with precise scientific data on your current health and fitness, plus a personalized plan developed specifically for you by one of the fitness professionals.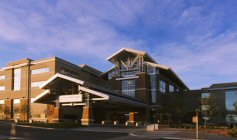 Parker Adventist Hospital is located at E-470 and Parker Road. With leading medical experts, cutting edge technology and a broad array of clinical services, Parker Hospital is committed to excellence in healthcare. Ranked among the top hospitals in the nation for patient satisfaction, Parker Hospital performs complex spine and brain surgery along with weight-loss and joint-replacement surgery. They have a Level III Trauma Center and a BirthPlace with a Level IIIA NICU caring for babies born as early as 28 weeks.
Parker Adventist Hospital, licensed by The Children's Hospital, offers healthcare excellence, close to home.
2011 Hospital Statistics
• 6,919 annual admissions
• 23,185 annual emergency room visits
• 22.8 million in annual community benefits
• 840 associates
• 946 affiliated physicians
• 134 licensed beds,
including 6 pediatric beds

The Rocky Vista University College of Osteopathic Medicine (RVUCOM)
was first opened in 2008 and will graduate its first medical class in 2012. In 2012 the University will have enrollment of approximately 600 students, who arrive at the University from all parts of the US. The 145,000 sq. ft. state of the art educational facility, at a cost of more than fifty million dollars, has been constructed to provide the best education for its students and faculty. RVUCOM is a privately owned facility.
RVUCOM has developed three (3) specialized educational tracks for its students to enhance the focus of their medical education.
Those three tracks are represented as follows:
Military Medicine: Designed for students who are slated to enter active duty in the US Army, Navy or Air Force. Incorporates sessions and experiences related to Medical Corps Officer military obligations, leadership/discipline, military environments/field exercises, disasters, land, air and sea combat triage.
Global Medicine: Curriculum designed to help students understand the complexities of providing quality health care to diverse populations.
Rural & Wilderness Medicine: Designed to prepare students to serve the health care needs of patients in rural or wilderness environments that may lack the availability of major medical support systems. Clinical and field rotations that will prepare students for working in rural communities.
RUVCOM intends on doubling the size of its campus and student population within the next 10 years. For further information please see their web site at www.rockyvistauniversity.org